Civil rights activist, Sarah Harris Fayerweather (1812–1878), was the first black student to attend Canterbury Female Boarding School of Prudence Crandall, considered the first integrated school in the United States.
In search of education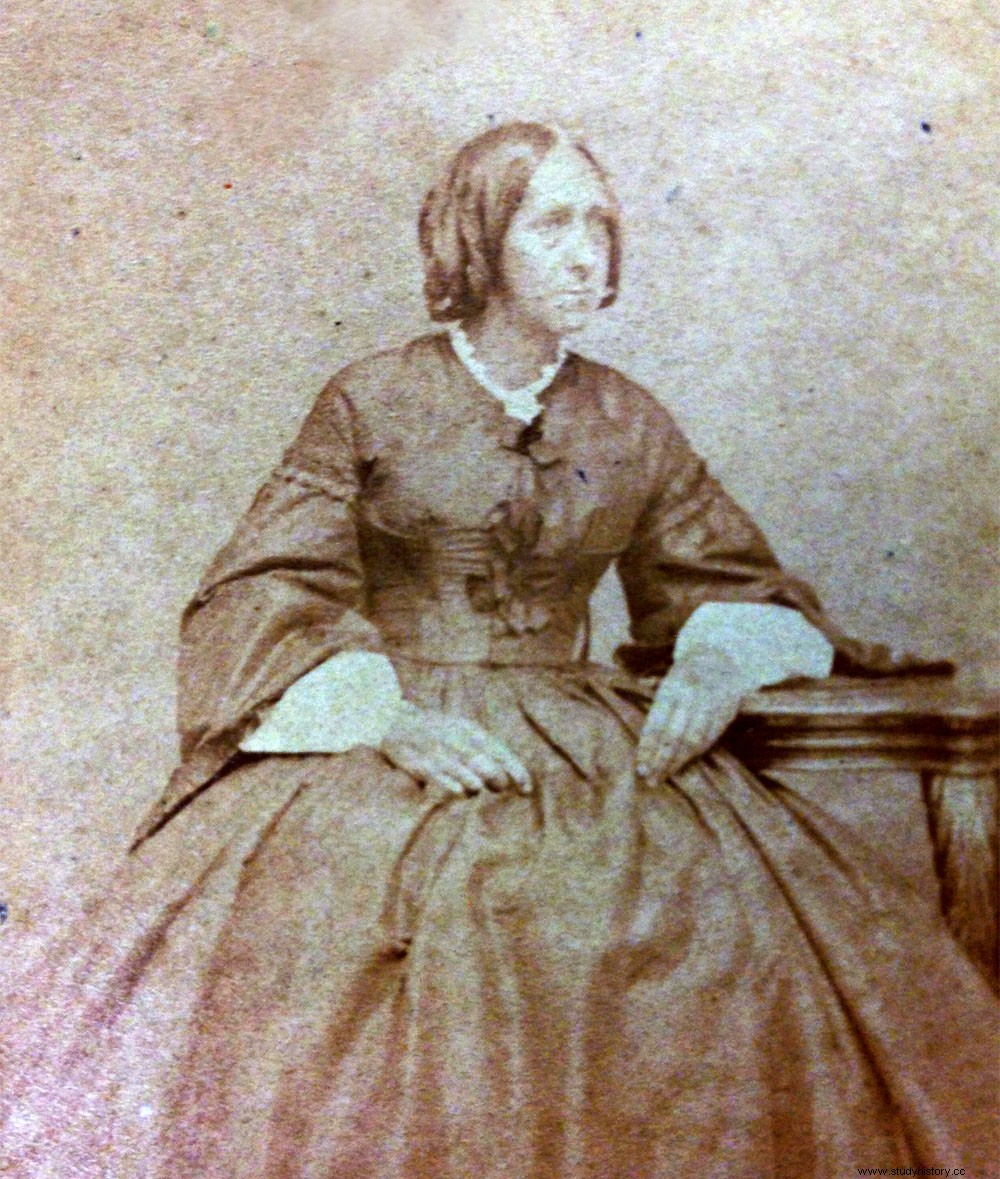 Daughter of Sally Prentice Harris and William Monteflora Harris, two free farmers of African and Caribbean descent, Sarah Ann Major Harris was born on April 16, 1812 in Norwich, Connecticut (United States). The second of twelve children, she was raised in an Orthodox family.
Coming from the French West Indies in the hope of acquiring an education, William does not realize his dream for himself but encourages his children to pursue it. At twenty, encouraged by her father and mother and eager to become a teacher, Sarah decided to apply to the Canterbury Female Boarding School , opened by Prudence Crandall the previous year. A school that welcomes only young rich and white girls.
"I want education"
It is Prudence Crandall who, in a letter, recounts the visit of Sarah Harris Fayerweather, who came to ask for the possibility of enrolling in the school:
"A colored girl of respectability (…) and daughter of honorable parents, called on me (…) and said in a very earnest manner, 'Miss Crandall, I want to get a little more learning, enough if possible to teach colored children, and if you will admit me into your school I shall forever be under the greatest obligation to you. If you think it will be the means of injuring you, I will not insist on the favor.' »

(A respectable black girl, daughter of honorable parents, contacted me and said in a very sincere way, "Miss Crandall, I want an education, enough if possible to teach black children, and if you 'accept into your school I will always be grateful to you. If you think this favor could harm you, I will not insist.')
The Canterbury Female Boarding School
In September 1832, Sarah Harris Fayerweather was admitted to Prudence Crandall's school. More than thirty years before the abolition of slavery in the United States, the reaction of the families of the young schoolgirls and the notables of the city to the arrival of young black people was not long in coming. Initial pressures having not overcome the determination of Sarah and Prudence, the parents withdraw their children from school.
Prudence Crandall then decides to close her school… to open one the following year, reserved for young black girls. She recruits twenty new students from Connecticut but also from New York, Philadelphia, Boston and Providence, for her new school:Miss Crandall's School for Young Ladies and Little Misses of Color . Always so determined, Sarah is one of the number.
Racist studies and attacks
At the school of Prudence Crandall, students study many subjects such as reading and writing, history, geography, mathematics, French, or even drawing and the piano. In extremely difficult conditions.
Sarah Harris Fayerweather, the other students of the school and Prudence Crandall immediately come up against the hostility of the community. Warnings and threats are not enough to discourage them, and soon begin ostracism and the first acts of violence. All doors are closed to students and their teacher. Shopkeepers and doctors refuse them their services, and food must be paid to them from afar, by supporters.
At the height of the violence, neighbors poison the school well, a student is briefly arrested, Prudence faces two successive trials and vandals smash the school windows with iron bars. In September 1834, the school burned down. Faced with the danger for her students and herself, Prudence Crandall finally resigned herself to closing the school permanently.
A committed couple
In November 1833, Sarah married George Fayerweather, a blacksmith ten years her senior, in a double ceremony in which her brother Charles married Ann Mariah Davis, Prudence's former servant. They will have eight children, and name their first daughter Prudence.
The couple moved to New London, Connecticut, then to Kingston, Rhode Island. Strongly committed against slavery and for equality, Sarah and her husband are active in the Kingston Anti-Slavery Society . They attend meetings of the American Anti-Slavery Society , correspond with Prudence Crandall and abolitionist activists, and read militant newspapers. George and Sarah also work to provide an education for their children; their daughter Sarah will become a teacher in Wilmington, Delaware, their son George an educator in New Orleans.
Sarah Harris Fayerweather died in November 1878, nine years after her husband.