The history of the Norman conquest of England is well known to blog regulars, with entries dedicated to the year it occurred (1066), to Harold Godwinson's supposed oath of allegiance to William of Normandy, to the eventful coronation of this and to Saxon attempts to oppose Norman domination, epitomized in Edgar Aetheling and Hereward the Wake. But as unfortunately happens on many occasions, the women who were also protagonists of the story usually remain in a forgotten background. Followers of the blog also know that there are numerous entries dedicated to important women, especially nobles and royalty, but the truth is that until now they had not talked about Matilda of Flanders, wife of William the Conqueror and, therefore, , Duchess of Normandy and Queen of England. It is time to remedy this omission.
Matilde's father was Count Baldwin V of Flanders, one of the most prominent and powerful leaders in Europe of his time, a man with a reputation for wisdom and moral integrity and who had the respect and esteem of monarchs and magnates. civil and religious of the time, to the point that his brother-in-law Henry I of France appointed him as regent for his son Philip. Among his ancestors were among others figures of the stature of Charlemagne or the King of Wessex Alfred the Great.
Matilde's mother, of no less noble origin and ancestry than her husband, was Countess Adela, daughter and sister of kings of France and qualified in her time with adjectives such as wise and pious. As usual at the time, there is no reliable record of Matilde's date of birth, which we can place around the year 1032. She had two brothers, named Balduino and Roberto. The chronicler Orderic Vitalis says of Matilda that she "sprouted from the stock of the kings of Gaul and the emperors of Germany and gained renown both for her nobility of blood and for her character."
Matilde grew up between the Flemish castles of Bruges and Lille surrounded by a climate of violence and murder that, however, did not prevent the flourishing of the county's trade with the rest of Europe. She very possibly knew the exiled English queen Emma of Normandy, a notorious woman who was the wife of a Saxon and a Danish king of England and also the mother of two English kings, one Danish and one Saxon. Emma's personal and political experience and her mastery of her native Normandy and her adopted England must have been an enormous source of knowledge for the young Matilda and would be at least as useful to her as the civil education that her position received, when she continued. Emma's footsteps as queen of England and wife of a Norman.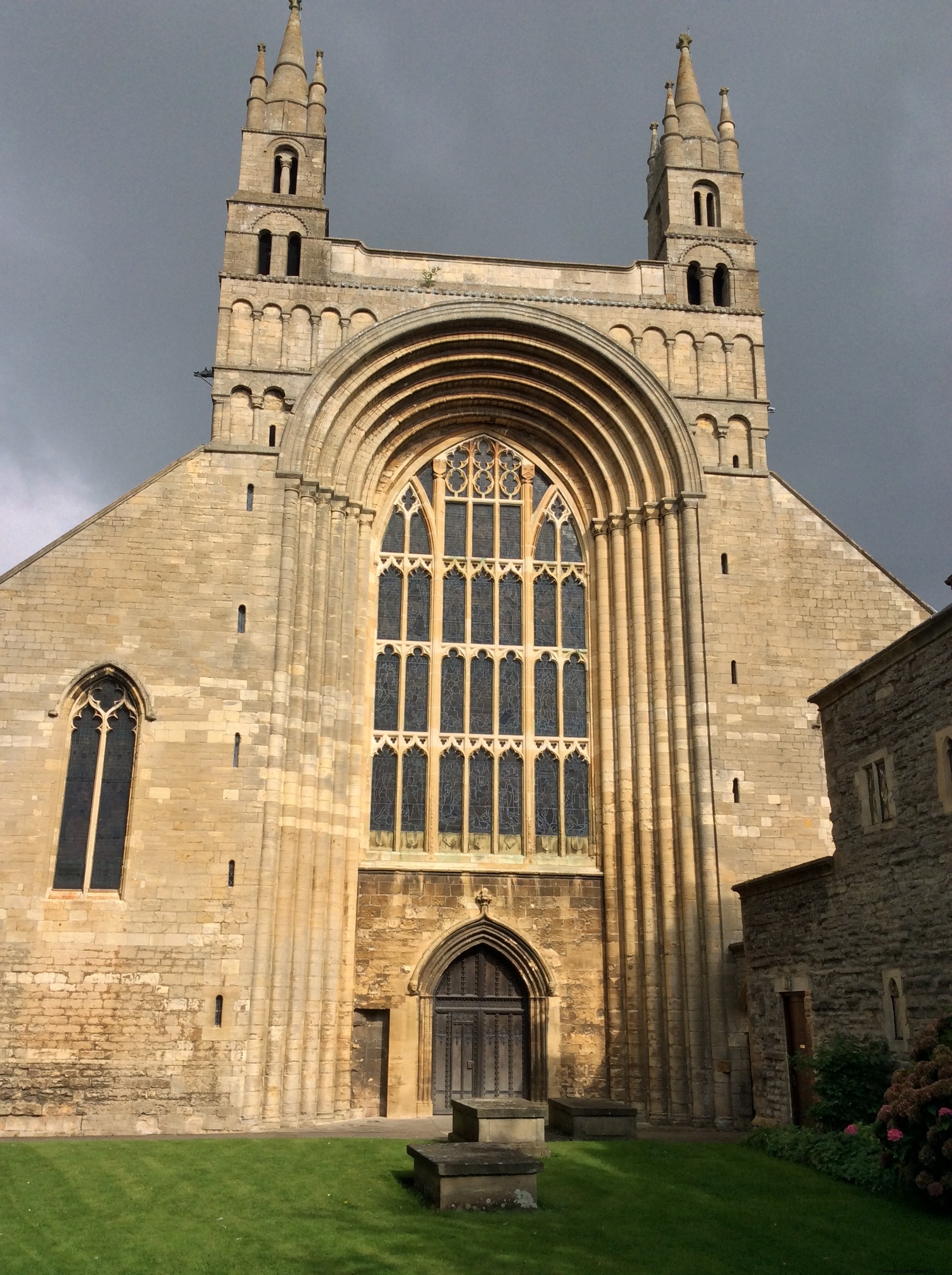 Although she was well aware of the role reserved for her as the wife of whomever her parents chose for political reasons, Matilde was soon going to demonstrate her character. She fell in love with an English nobleman sent as an ambassador to Flanders named Brithric Meaw, despite the fact that he was quite a bit older than her. According to the Chronicle of Tekewsbury Abbey (town that belonged to the English tycoon) the young woman dared to send a messenger summoned to Brithric, to whom she declared her love and proposed marriage. The nobleman, far more aware than she was of the implications of such an action, declined the offer.
But there was a fairly obvious candidate in Matilde's hand considering the motivations that led the governments of the time to arrange marriages of the nobility. In Normandy she ruled as Duke William, known for his origin as the Bastard, who was single and whom his nobles urged to marry to achieve a political alliance and ensure succession to the dukedom. Flanders and Normandy were neighbors, with similar problems on their borders, and Matilde was also the niece of the King of France, to whom William owed obedience as a sovereign lord and with whom Normandy also shared borders.
For Baldwin, reinforcing the relationship with a neighbor and vassal of the King of France could favor the presentation of a common front in case the conflicts that he had years before with the Holy Roman Emperor were repeated, so he received with great satisfaction the Norman emissaries who, around the year 1049, requested the hand of Matilda for their duke.
But Matilde, as we have already seen, had a great personality. Her union with a Norman duke of bastard origin was not to her liking and she made it known. According to various chronicles, Matilde proclaimed to the four winds that she would not marry a bastard. Her father's pleas were useless and Balduino was forced to transfer his daughter's response to his marriage proposal to Guillermo.
But, according to these same chronicles, if she Matilda thought that she had gotten away with it she was very wrong. One day, when she was leaving mass with her escort, she was approached by an individual. This man, who was nothing but an aggrieved and enraged William of Normandy, grabbed Matilda by her hair, dragged her through the mud, and gave her a royal beating. Without anyone being able to stop him, he got back on her horse and rode away, leaving the young woman in a sorry state.
About what happened next, due caution must be shown. Balduino, convinced that after what had happened, Matilda would not want to know anything more about Guillermo, began looking for another husband for her. But, to everyone's surprise and always according to these chronicles, Matilda declared from her bed where she was recovering from her wounds that she wanted to marry the Duke of Normandy. To questions from her astonished father, she replied that she now knew Guillermo better and that a man so brave and daring as to show up at her father's palace and hit her was certainly someone worthy of her hand. .
Other sources suggest that these events coincided with the rejection of the English Brithric and that it was out of spite that Matilda accepted William's proposal, who, in any case, was a much better match than the Saxon.
There are many doubts about the veracity of this story, although the author of the book that serves as the basis for this entry points out that the fact that it is collected in Flemish, French and Norman chronicles seems to point to some depth of truth in it.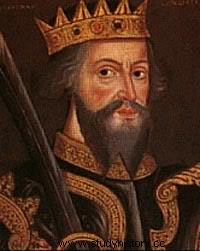 But if something is clear in this story, it is that if Matilde and Guillermo got married it would not be because circumstances made it easy. When the compromise was made public, opposition to it came from none other than the highest spiritual authority in Europe; Pope Leo IX forbade the union. The reasons for this decision have not reached us, except that such a union would be contrary to canon law. There are several theories about the degree of consanguinity of the fiancés, but there was probably a political reason related to the relationship between the pope and the emperor, whose interests we have already seen that this union could harm. In any case, a papal refusal was not something to be laughed at.
What happened next is not very clear. Some sources speak of an embassy sent by William to the pope led by the respected Bishop Lanfranc (after the conquest of England he would be Archbishop of Canterbury) who convinced Leo IX to lift the ban. Others say that the pope was taken prisoner by a group of Normans who had established a kingdom in Sicily, which William took advantage of to marry Matilda.
Not even on the date on which Guillermo and Matilde finally got married there is no consensus, the suggested dates oscillating between the years 1050 and 1056; it is most likely that the union took place between 1050 and 1051. What did seem certain, given the background, is that, once married to William, Matilda's life was not going to be boring. And so it was… but that is another story, to which we will dedicate the second entry of this series.