Months spent in ice hell. A murderous fight against low temperatures, hunger, diseases and the monotony of travel. Most of the daredevils trying to reach this most inaccessible place on earth died. He not only conquered the pole but survived.
Good morning, dear Lindstrom. Have you prepared some coffee for us? Roald Amundsen was to greet the surprised cook with these words after three months of exhausting journey (1,300 km!) On the morning of January 26, 1912. An expedition that resulted in the first ascent of the South Pole. Amundsen, the ambitious Norwegian, nearly won the race against the tragic British expedition led by Lieutenant Robert Falcon Scott.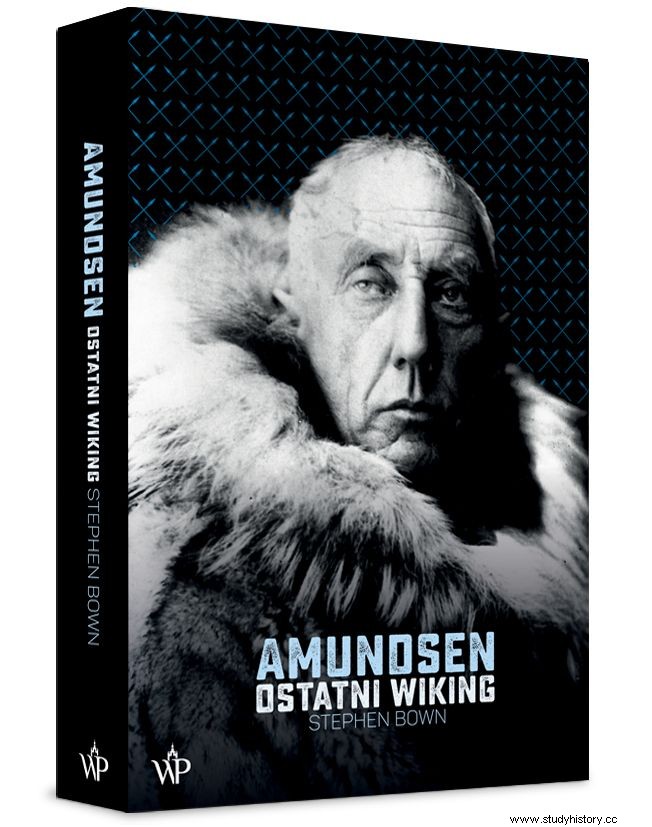 The latest book by Stephen Brown, " Amundsen. The Last Viking "(Wydawnictwo Poznańskie 2018) is an extraordinary story about a man who became a legend during his lifetime.
"Amundsen. The Last Viking "portrays the life of a man who beat the heads of those who raced to map the world's last unknown places:the Southwest Passage, the South East Passage, and the South Pole. A true northern warrior who became a legend during his lifetime. Prosecuted by creditors. Adored by women. He belonged to an era of research expeditions that was about to end thanks to technology, commerce and advertising.
Part of the Pacific Ocean is named after him, the glacier and Amundsen-Scott research station in Antarctica. "Amundsen. The Last Viking "is both an exciting literary biography and a wonderful story.
The story of a true northern warrior who became a legend in his lifetime: