There are few equally widespread historical myths. According to every second history textbook and at least several different cookbooks, it was the famous queen of the Italian family who taught Poles to eat Italian. How much truth is there in that?
Bona Sforza was a great lover of the kitchen. Not that she liked to eat a lot. On the contrary. She believed that you should eat little but good. She looked at the Polish way of feasting with embarrassment, which usually boiled down to unrestrained gluttony and drunkenness. The banquets she organized had a completely different character.
The food was less abundant on them, but prepared with great skill, attention to spices, luxury accessories and fashionable recipes. The royal bills themselves testify to the importance Bona attached to exquisite cuisine.
Expensive tastes
Every year, the queen's court spent thousands of florins to purchase ingredients and maintain the kitchen service. They were always amounts higher than the expenses for the kitchen incurred by her husband, Sigismund the Old, despite the fact that the king had a much larger manor, and every day he hosted distinguished guests at feasts. For example, in 1539, Bona allocated 6,429 florins for culinary needs. Economical Zygmunt - only 4065.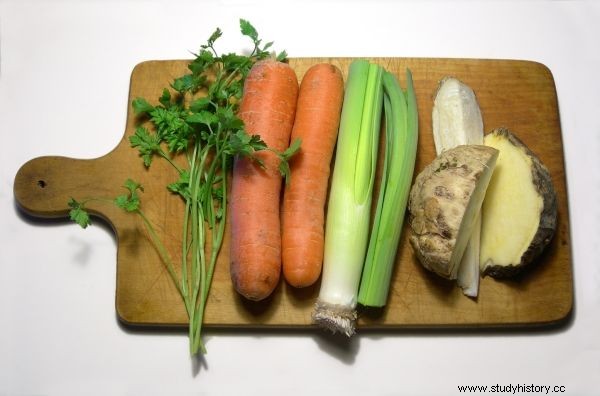 It is high time to verify the culinary merits of the great queen ...
In the narrow circle of the Wawel court, Bona's approach to the kitchen was a small revolution. One would like to add here that this revolution also went beyond the walls of the royal seat and spread over the country, bringing cauliflower, cabbage and artichokes to every Polish family. The popular myth about the queen who taught Poles to eat Italian is just that. Myth.
One Pole will eat for five Italians
In fact, the culinary customs of Bona did not make a very good impression on Polish dignitaries and courtiers. Wawel was commonly joked with "Italians eat thinly" .
The Italians themselves replied with disgust that "one Pole will eat for five Italians". As if that were not enough, Italian cuisine in general repelled sixteenth-century Poles. Jan Kochanowski complained about Italian delicacies, and Mikołaj Rej criticized them as well. And Bona couldn't do much about it.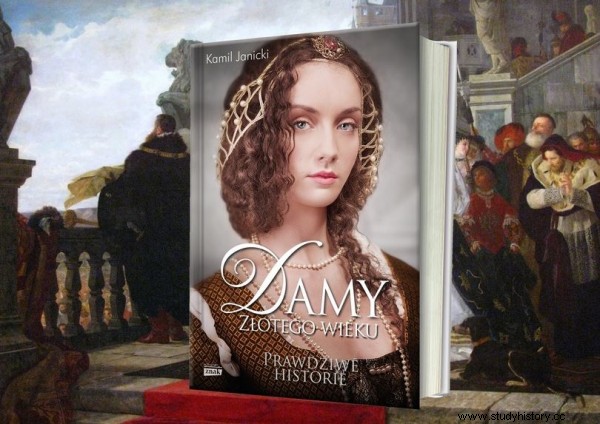 The text is an excerpt from the latest book by Kamil Janicki "Ladies of the Golden Age" (Horizon Label 2014). Buy with a discount on empik.com.
Hard data shows that did not even convince her own husband and son . According to the preserved bills, the same ingredients were ordered for the king's table as a century ago, and the dishes were prepared according to recipes dating back at least to the times of the Angevins. Italian recipes were not to become popular until two centuries later.
The first Italian in Krakow? More like five hundred
On the other hand, it is true that Bona imported large amounts of Italian fruit and vegetables for her needs. She imported oranges, lemons, pomegranates, olives, almonds and, of course, widely understood Italian. It does not mean, however, that only thanks to it Poles got to know the flavors of the South.
Before Bona even heard about Poland, several hundred Italians already lived in Krakow. There were lively contacts between the two countries, the sons of the best Polish families traditionally went to Italy to study. For example, they visited Rome, where a doctorate in science could be obtained - for an appropriate fee - in just two weeks. It would be weird if they didn't take a single celery with them when they came back.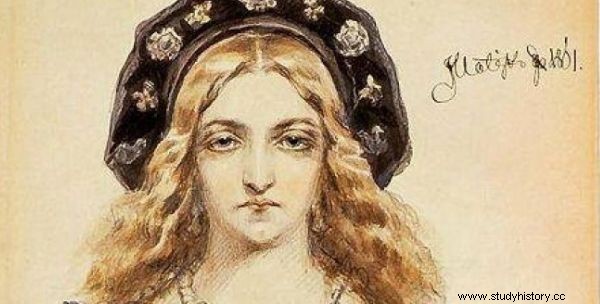 Bona did not manage to convince even her own husband to her tastes…
Again confirmation can be found in the accounts of the royal court. They show that lettuce, cauliflower and cabbage have already been eaten by Jagiello . For her part, Bona contributed primarily to… consolidating the vocabulary borrowed from her homeland. As a result, to this day we eat sauerkraut, and not - let's say - Sauerkraut . For the same reason, we also have "Italian lands" on the Vistula. A term which in fact cannot be translated into any other language.
Source:
The text is an excerpt from the latest book by Kamil Janicki "Ladies of the Golden Age" (Horizon Label 2014). Buy with a discount on empik.com.