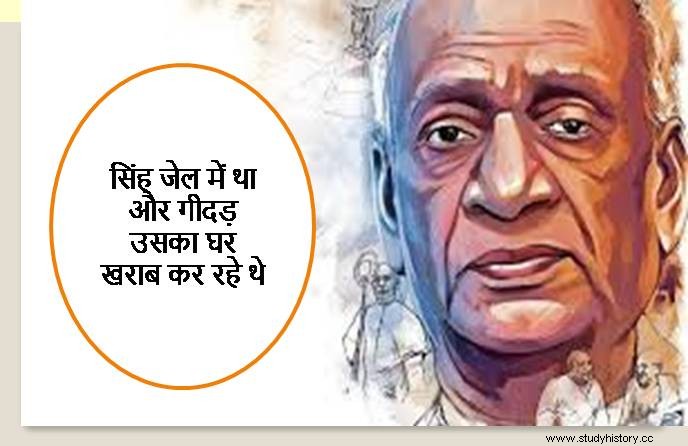 Now the civil disobedience movement was in the hands of Sardar Patel, so it was natural for it to intensify. The program got so fast that the Ghori government panicked and banned the activities of the Congress Working Committee and sealed its offices across the country.
On this Sardar Patel roared that from today every citizen of the country is our worker and every house is our office. If there is power in the government, then take all the people of this country captive and seize all the houses. The soul of the British was shaken by this lion-roar. They did not understand what soil Sardar Patel was made of!
When the proceedings became more violent after the ban on Congress, the government decided to arrest Sardar. On 31 July 1930, to commemorate the 75th birth anniversary of Lokmanya Bal Gangadhar Tilak, Sardar Patel decided to take out a huge procession in Bombay. The government banned the procession. People sat on dharna on the streets in protest against the government order.
Sardar Patel himself was leading them. People sat on the streets all night. It rained all night but people stood still. Sardar Patel also kept getting wet sitting on the road all night. As the day passed, the government mercilessly lathi-charged the people sitting on the streets. Even women and children were not spared.
Sardar Patel was also hit with sticks and taken prisoner. He was again sentenced to three months and sent to Yerwada Jail. While Sardar was in jail, the police started harassing his family. Police barged into Sardar's house and misbehaved with Sardar's 80 year old mother.
For the last two hundred years, the British were ruling India by saying that they had come to civilize the uncivilized Indians, but the kind of rudeness that was done to the innocent family of Sardar and his old mother is to be found elsewhere in the history of humanity. was difficult.
The police entered his kitchen and threw stones and stones in the pot in which he had prepared rice. Many items kept in the kitchen were thrown out of the house. Kerosene and dust were added to the rest of the material.
This news quickly spread all around. Singh was in jail and jackals were vandalizing his house. Thousands of people gathered to kill the policemen. When someone sent information to Sardar in jail, he sent a message to the people that do not commit violence, maintain peace. The people silently accepted the order of the Sardar.