Artemis II, who died in 351 BC, ruled Caria in Asia Minor for two years. On the death of her husband, she had the Mausoleum of Halicarnassus built for him, one of the seven wonders of the ancient world.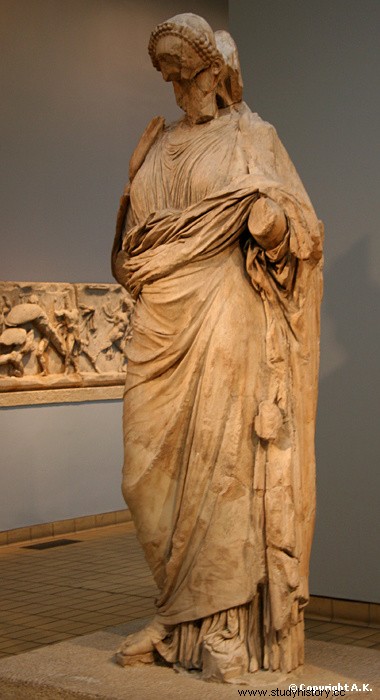 Daughter of Hecatomnos, king of Caria, she married her brother Mausolus. Her husband died in 353 BC and Artemis II then governed Caria, invading Rhodes which had revolted and seizing certain Greek cities.
At the death of her husband, her grief is immense. She organizes a literary competition in honor of Mausole, awarding a prize to the speaker who would most eloquently praise her husband. At Halicarnassus, she built for him a splendid funerary monument 45 meters high and decorated with sculptures on all four sides. The Mausoleum of Halicarnassus has become one of the seven wonders of the world.
Artemis II died in 351, two years after her husband.