Nieuport 17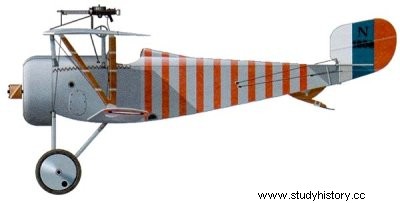 Fighter Aircraft Role
Date of withdrawal nc
Crew 1
Motorization
Engine engine Le Rhône
110 hp (82 kW)
Wingspan 8.20 m
Length 5.80m
Height 2.40m
Wing area 14.80 m²
Weights
Unladen 375 kg
With armament 560 kg
Performance
Maximum speed 164 km/h
(Mach 0.13)
Ceiling 5300m
Climbing speed 292 m/min
Range 249 km
Armament
Internal A Vickers or Lewis machine gun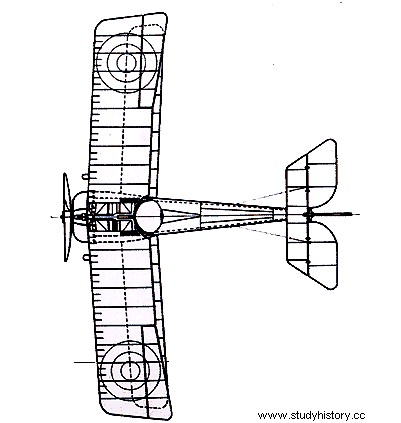 The Nieuport 17 was a French World War I biplane fighter aircraft. It was developed by Gustave Delage (Nieuport company) and was put into service in March 1916.
The Nieuport 17 was derived from the Nieuport 12, fitted with a more powerful engine, larger wings and a better structure. The first aircraft were equipped with a 110 hp (82 kW) engine, later with a 130 hp (97 kW) engine. It was a very maneuverable aircraft but the lower wings tended to break during extreme maneuvers.



From March 1916 the Nieuport 17 was used by the army French but it was also adopted by most of the allied armies. Canadian ace Billy Bishop received the Victoria Cross while flying a Nieuport 17.
The Germans, impressed by the performance of the French fighter, produced a very faithful copy:the Siemens-Schuckert DI, which was built in 94 copies.
List of aces flying on Nieuport 17
* Albert Ball
* Billy Bishop
* Georges Guynemer
* Charles Nungesser
as well as the aviator lieutenant E. Thieffry (Belgian) who will later carry out the first connection Brussels - Kinshasa (1925) by plane.