Get yourself Philippe d'Orléans by Elisabetta Lurgo!
Often described as a promiscuous drunk, totally under the influence of his cutesies, Sir would be more jealous and without any political conscience. It is a completely different character who is revealed in this biography. Elisabetta Lurgo , author that I discovered, sweeps away many clichés that stick to the skin of the only brother of Louis XIV.
The cocoon of childhood
The author emphasizes the fundamental importance of childhood in the close relationship that Philippe and Louis will maintain throughout their lives. Anne of Austria , thoughtless and little understanding wife with Louis XIII, saw her late maternity as a personal transformation. Of all our sovereigns, she is undoubtedly the most loving and modern mothers. Regent, she gives her two sons an education very different from that received by other offspring of large families. Very present in their daily lives, she takes care of them personally.
This close-knit trio in the same affection has no equal in the princely families. Close to their mother, the two brothers are also close to each other. They share all their games, live with the same dread the traumatic episode of the slingshot, miss each other when they don't see each other.
This closeness and this powerful brotherly love, weave between Louis and Philippe an extremely solid relationship . Elisabetta Lurgo recounts some amusing anecdotes between the two brothers, which show their great intimacy.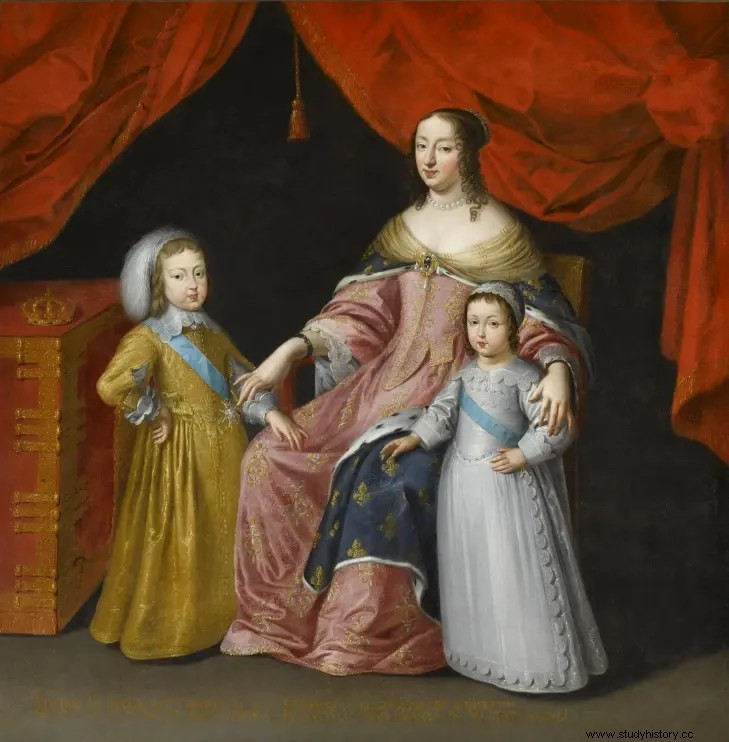 The confidence of Louis XIV
The author notes that far from weakening over the years, the King's relationship with Philippe remains as strong as ever. The Duke of Orléans was constantly with his brother, came to eat with him, took part in all the ceremonies, very often retired with him to the intimacy of his cabinets.
Incredible but true:Philippe never questions his brother's decisions and always obeys what he asks of him. He doesn't really have a taste for the military thing, even if he always fulfills his duties with courage. This behavior seems quite inconceivable for large families. Therefore, it cannot be natural. The author rightly underlines the exceptional character of this existence devoid of ambition among the princes of the blood, and the incomprehension which results from it:
A rebellious king's brother, openly blamed, but secretly stared open-mouthed; a submissive and obedient king's brother, they compliment him out loud, they despise him in a low voice. So there it is that Philippe's sexuality, which in itself has nothing exceptional about it, turns out to be a perfect candlestick:this secret contempt, the cause of which no one dares to admit, is poured over his morals and his cute. Therefore, the submissive attitude of Monsieur finds a logical explanation:it is attributed to the "corruption", of which he would have been the object from his earliest years, systematically put into practice throughout Philippe's life, by a tacit complicity between the King and his allies, notably Cardinal Mazarin and the Chevalier de Lorraine, the ideal scapegoats.
Louis XIV deeply loves his brother for this docility, and thus gives him with a good heart what he bargains dearly to others:his full and complete confidence. The monarch will never doubt his brother's loyalty to him. Contemporaries do not understand the subtlety of their relationship and do not see that Philippe, in reality, is busy behind the scenes.
Guardian of Etiquette and Diplomatic Correspondent
Contrary to what we tend to imagine, Philippe never felt deprived of his rights as a son of France by his brother. On the contrary. There is no doubt that if he had wanted to interfere in the government, he would have done so.
Élisabetta Lurgo draws a parallel the very different character of the two brothers, which is why they get along without major clashes throughout their lives. Unlike the Sun King, who is repelled by pageantry and protocol, Philippe is passionate about parties, ceremonies and Etiquette. He becomes an essential and indispensable cog in the infernal machine imagined by his brother. Meticulous and observant, he endeavors to ensure that precedence and codes are respected.
This prince often described as idle, satisfying himself with love and fresh water, turned out to be an indispensable correspondent in the affairs of Savoy . Through his ongoing exchanges with Victor-Amédée and his daughter Anne-Marie, he arbitrated the countless quarrels between his son-in-law and his brother, tempered Louis XIV's anger in the face of his ally's military reversals.
Through Philippe's gaze, the author takes us to the other side of the mirror. It plunges us into the intrigues of the Court but also reveals to us the true personality of Louis XIV. Thanks to his relationship with his brother, we discover the man behind the King . A teasing monarch, who falls back into childhood. He worries about Philippe's slightest indispositions and cannot do without his presence.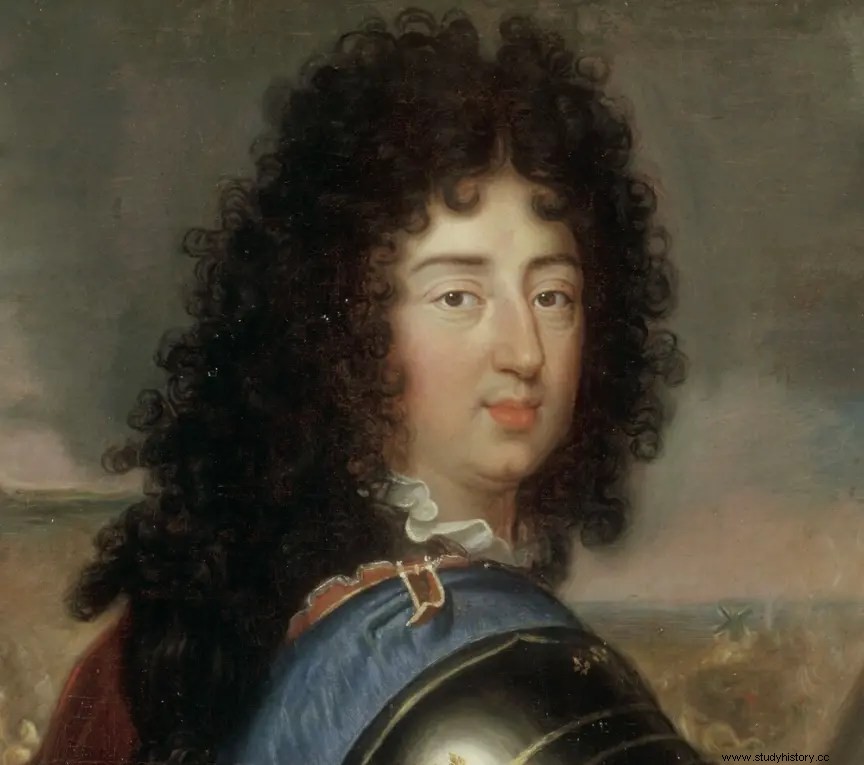 An endearing personality
Élisabetta Lurgo, with great objectivity, sets the record straight. Monsieur was not with his first wife the monster of selfishness and jealousy often described, having hastened his death. The author analyzes with great finesse the relationship between the spouses, and especially the behavior of each of them at Court:the wrongs are widely shared , and the balance even tilts rather in favor of Monsieur. Difficult mission because in the popular imagination, it is Philippe who has the bad role:
Monsieur is the cruel and infamous husband, Madame passes for the heroine of all novels, and of all dreams:fragile, shower, rebellious, innocent.
Another stubborn cliché defeated:Philippe's indifference towards his family. Nothing could be more false. On the contrary, the Duke of Orléans is a loving father, adored by his children. The miscarriages of his two wives leave him dejected, he who is so eager to have a large family. Some letters reveal a father hurt by letting his daughters go to foreign courts. A tender grandfather with a touching spontaneity, he embraced the young Marie-Adélaïde de Savoie with transports of joy when she arrived in France to marry the grandson of Louis XIV.
A ray of sunshine at the Court, Philippe is also adored by Parisians and maintains the popularity of Louis XIV in the capital by his presence in salons and balls. With a caustic spirit, he loves the incisive humor of Montespan, whom he rubs shoulders with even before his affair with his brother. He cultivates this friendship after the Marquise's disgrace. A brilliant patron, he imagined Saint-Cloud like a palace of marvels, where Louis XIV took the greatest pleasure to stay.
His sudden death in 1701 plunged Versailles into an endless winter. Louis XIV, who maintained a court life only to please his brother, no longer sees the point of it. Her consolation is Philippe's granddaughter, who has become Duchess of Burgundy. The young girl's joie de vivre reminds her of this universally missed brother... whose true personality will gradually be forgotten.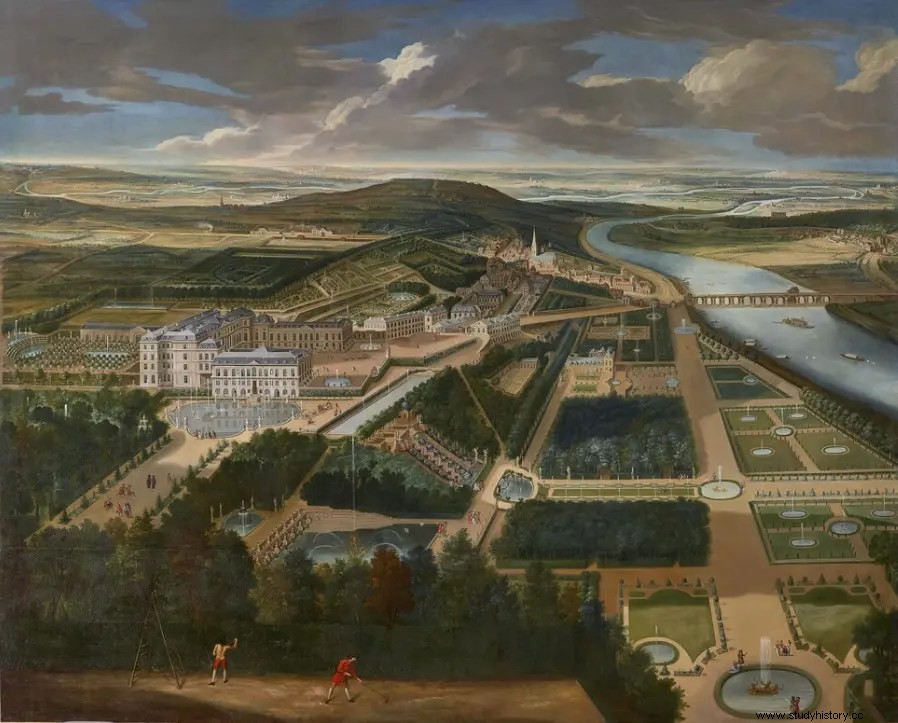 Get yourself Philippe d'Orléans by Elisabetta Lurgo!
Positive points
♥ Luminous analysis of the close and complex relationship between Philippe and his brother.
♥ All the political and diplomatic importance of the Duke of Orleans restored.
♥ The discovery of a man much more human and sensible than the legend would have us believe:a loving father, a loyal brother, a complacent husband.
♥ Another facet of Louis XIV's personality:the man behind the mask.
♥ Extensive research and great objectivity in the restitution of information.
Negatives
♠ Despite fascinating anecdotes about Philippe and the arts, especially about Le Bernin, I regret that the author does not devote more pages to Philippe's role as patron.