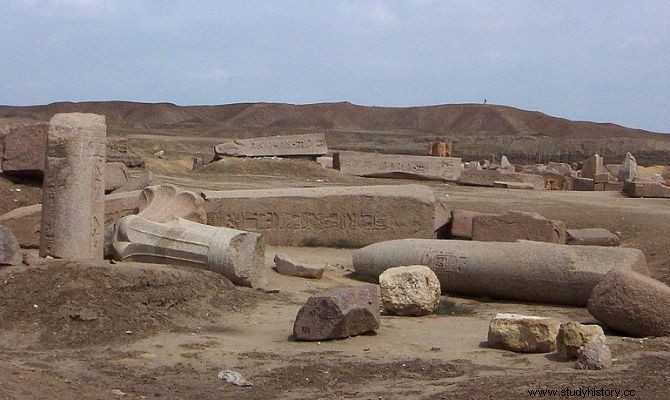 The remains of the ancient and great building discovered in Tanis, Egypt
The millenary land of Egypt continues to reveal priceless treasures.
A few weeks ago near Tanis, on the site Archaeological of San El-Hagar , a gigantic and mysterious building was discovered accompanied by interesting objects all to study.
It is not yet known exactly what the function of this building was.
The most accredited hypothesis is that it is a public bath from the Greco-Roman era.
terracotta vases and statues, bronze finds, a statue of a ram, a piece were found near the structure stone with engraving and, most important of all, a gold coin with above depicted the face of king Ptolemy III (3rd century BC), possibly ancestor of the mythical queen Cleopatra.
Further developments are awaited on this latest discovery concerning Ancient Egypt.
Meanwhile, to find out more , click here:http://www.turismo.it/il-luogo-del-giorno/ Articolo/art/egitto-scoperto-a-tanis-un-enorme-ilizia-id-17669/. ( see also https://www.pilloledistoria.it/6568/storia-antica/antico-egitto-la-bellissima-nefertiti).