Trained in contact with Laurent I st de Médicis, Michelangelo immersed himself in ancient culture and the humanist milieu. Leaving the Medici Palace in 1492, he left for Venice, then Bologna before creating the Piétà from St. Peter's Basilica in Rome in 1498.
Returning to Florence in 1501, he sculpted the David , before being called back to Rome to decorate the ceiling of the Sistine Chapel in the Vatican. This gigantic work, produced between 1508 and 1512, represents the history of humanity through episodes from the Old Testament. It will then be completed later, from 1536 to 1541 by a representation of the Last Judgment.
In Florence in 1515, he sculpted the tombs of Dukes Julian and Lorenzo II, alongside allegories of passing time.
He was named in 1535 architect, painter and sculptor of the Vatican. From 1546, he became architect of Saint Peter's Basilica. Michelangelo remains active until the end of his life. He died in Rome on February 18, 1565 at the age of eighty-eight.
His creations, resulting from prestigious or modest commissions, were celebrated in his time and they express the extent of his genius.
1475 - 1564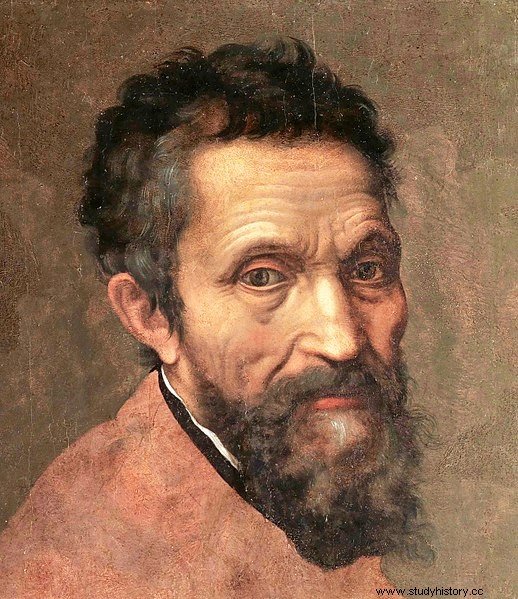 Status
Sculptor
Painter
Architect
Town planner
Poet