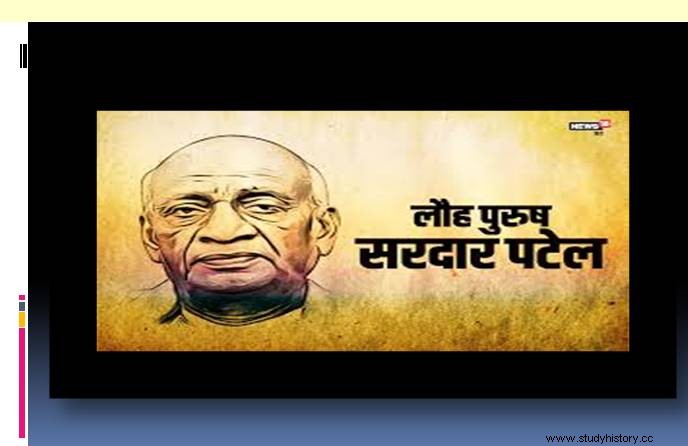 India was divided into two parts under the rule of the British Crown. The first part was called British India in which there were 11 British provinces and 6 commissionerate provinces. This part was ruled by the highest official appointed from Britain, in the capacity of Governor General. The second part was called princely India, in which there were 566 princely states.
This part was ruled by the Governor General, who came from Britain, with the designation of Viceroy. To rule this part, the British had made subordinate treaties with the native states. Through these treaties, the British imposed their supremacy on the native states.
According to the provisions of the Indian Independence Act 1947, the British Indian territories were to be divided into two countries named India and Pakistan on 15 August 1947.
According to Section 8 of this Act, the sovereignty of the British Crown over the 566 native states of India was to be abolished and made independent. After this, the native states were free to join either India or Pakistan, form a third federation or maintain a separate existence as per their wish.
At the time of independence, majority Hindu population resided in British India. Similarly most of the native states in princely India were Hindu states. Therefore, the people of British India and princely India were the same on the ethnographic and cultural basis.
Indian leaders believed that when the British government is transferring power to the Indian government, then the supremacy of the British government over the native states will automatically transfer to the Indian government, while the rulers of the Indian princely states dreamed of becoming independent for the last one and a half century. Were were
When the British freed the native states, Travancore, Hyderabad, Jammu and Kashmir, Mysore, Indore, Bhopal, Navanagar and even the dwarf princely state of Bilaspur dreamed of being completely independent. On April 3, 1947, a meeting of the Narendra Mandal was held in Bombay, in which many kings said that the rulers of the native states should not be found in the Hindi Union State.
Bhopal and Travancore declared independence on 5 June 1947. Hyderabad also felt the same fit. Indian leaders expected similar announcements to be made by groups from Jammu and Kashmir, Indore, Jodhpur, Dholpur, Bharatpur and some other states. Thus the ambitions of the rulers of the princely states became a threat to the integrity of the country.
Tej Bahadur Sapru said that I am surprised at those states, whether small or big, that they are so stupid that they think that they will become independent in this way and then maintain their independence. The messiahs of the ill-fated had predicted that the boat of India's freedom would hit the rock of the princely states. The responsibility was about to fall on Sardar Patel that the boat of freedom should not be crushed by hitting this rock.