The first Albanian writer, Musine Kokalari (1917 – 1983) became involved in politics and co-founded the Social Democratic Party of Albania. Thereafter, she will be persecuted by the communist regime and will no longer have the right to write.
An early passion for literature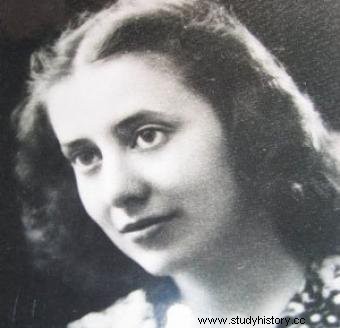 Musine Kokalari was born on February 10, 1917 in Adana (in Turkey, then in the Ottoman Empire), into a cultured and politically committed family originally from Gjirokastër (today in Albania). As early as 1920, when Musine was only three years old, his family returned to Albania, which had declared its independence from the Ottoman Empire eight years earlier.
The youngest of his siblings, Musine grew up benefiting from an attentive and benevolent education. From an early age, she developed a passion for Albanian culture and literature, an interest nurtured by the bookstore that her brother Vesim opened in Tirana in the 1930s. Already interested in social issues, Musine published her first articles during his studies. In 1938, she went to Rome to study literature; she draws a diary from it, "My life at university" , as well as a thesis on Naim Frashëri, a hero of independence in Albania.
As my grandmother says
In 1939, Musine Kokalari wrote and published the book Siç me thotë nënua plakë ("As my grandmother says"). Written in Tosk, a dialect of Albanian spoken mainly in the south of the country, the book includes ten tales in prose. Inspired by Albanian folklore, the work focuses on the experience of the women of Gjirokastër within a strongly patriarchal society. It is considered the first writing written and published by a woman in Albania, as well as a precursor feminist text. Musine, she describes her book as "the reflection of a past world, the path of childhood and its melodies towards the first years of marriage and the life of an adult woman, bound by the chains of slavery and patriarchal fanaticism" .
Subsequently, Musine also composed an Italian-Albanian dictionary. In 1944, she published two more volumes of Albanian folk tales accompanied by sketches:Sa u-tunt jeta ("how life was shaking"), then Rreth vatrës ("around the hearth").
Political commitment
While studying in Rome, during World War II, Musine Kokalari joined anti-fascist and anti-communist movements. Upon her return to Albania, she retained her political commitments. Co-founder of the Social Democratic Party of Albania in 1943, she was initially the figurehead of the party. She participates in the publication of the party's official newspaper, Zëri i Lirisë ("the voice of freedom"), and Gruaja Shqiptare magazine ("the Albanian woman").
Gradually, his brother's bookstore became a real gathering place, where intellectuals, literature lovers, artists, activists who shared Musine's political ideas gathered. Political commitments that earned the family the attention of the Communist Party of Albania of Enver Hoxha, which took power in 1944 and sought to get rid of those who opposed communist ideas. In November 1944, two of Musine's brothers, Mumtaz and Vejsim, were executed without trial. Haunted by tragedy, the young woman demands justice for her brothers.
In January 1946, after writing a letter to the Allied Forces based in Tirana demanding free elections, Musine was arrested by the communist regime.
"Enemy of the people"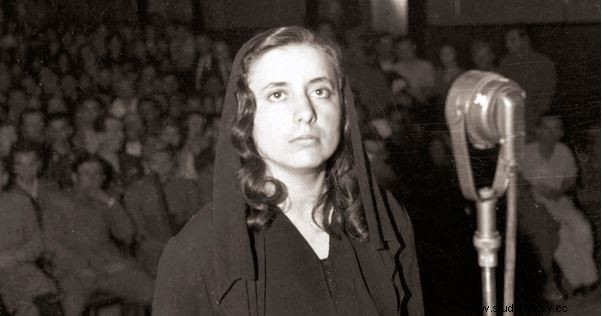 Victim of torture during his period of imprisonment, Musine Kokalari does not deny his convictions. At her trial, during the short time allotted to her to speak, she said:
"I don't have to be a communist to love my country. I love my country, even though I am not a communist. I like his progress. You brag about having won the war, and now that you have won, you want to annihilate those whom you call political opponents. I don't think like you, but I love my country. You punish me for my ideals! »
In July 1946, Musine was sentenced to twenty years in prison as a "saboteur and enemy of the people". She spent eighteen years in a prison in the district of Mat, in central Albania. After this time of confinement, she remained interned for nineteen years in the town of Rrëshen, in northern Albania. Still banned from writing, she was forced to work as a street sweeper. She manages, however, to secretly write the book Si lindi Partia Social Democrat ("How the Social Democratic Party was born"), in which she reconsiders her political commitments and reiterates the same convictions.
In 1980, Musine Kokalari was diagnosed with cancer. Appropriate care and treatment were denied her, and she died in August 1983, after considerable suffering.