Tunisian feminist activist, Radhia Haddad (1922 – 2003) was one of the first elected female MPs in Africa. It contributes to shaping Tunisia after its access to independence.
Self-taught student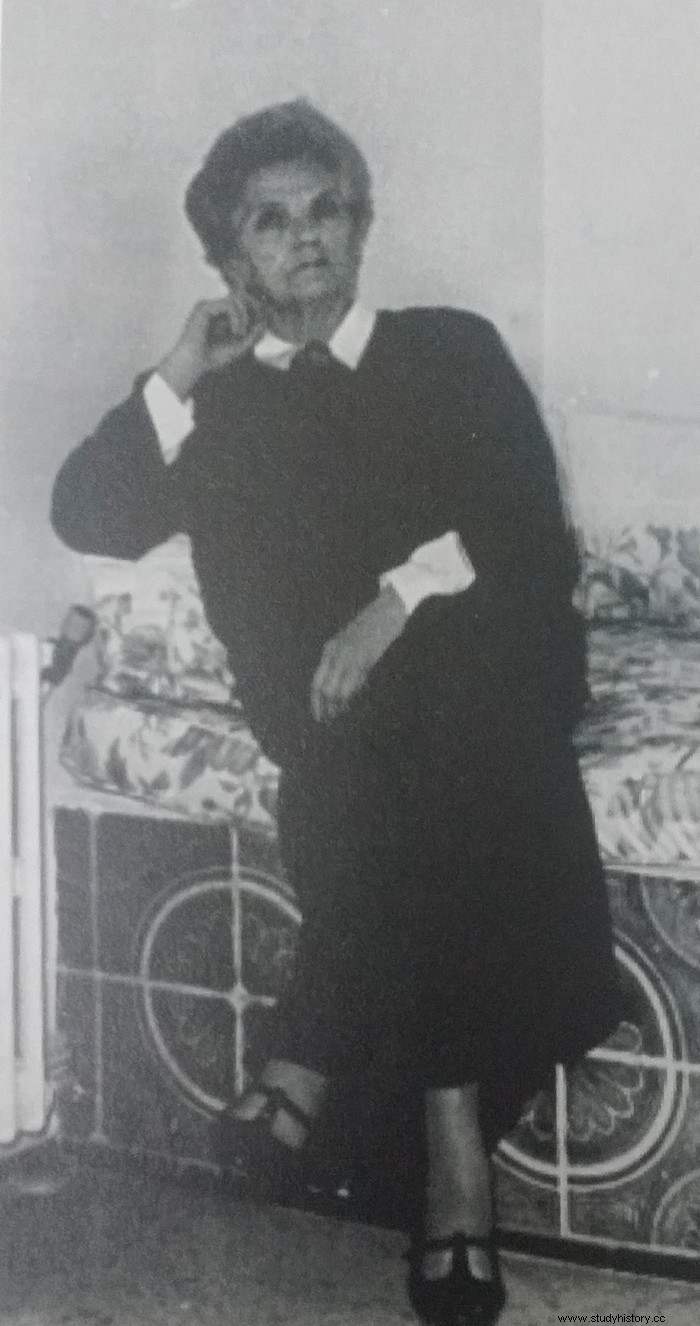 Daughter of Salah Ben Ammar, Radhia Ben Ammar was born on March 17, 1922 in Tunis, into a bourgeois family of intellectuals. Tunisia was then under French protectorate and the little girl studied brilliantly at the French school in Franceville. But after obtaining his primary school certificate, his parents force him to stop school; as a daughter, they do not want her to continue her studies and favor those of their sons. At the same time, her parents forced her to wear the traditional veil.
Radhia, however, continues to educate herself through Arabic lessons at home and the books that her brother, the future politician Hassib Ben Ammar, brings back from college. She was formed through her readings, her discussions with Hassib but also with visitors to the house, in particular the doctor and nationalist activist Abderrahmen Mami. Her activism is already developing:she joins the Union of Muslim Women of Tunisia and participates in the Tunisian national movement against the French protectorate.
One of the first female parliamentarians
At 18, Radhia marries a maternal cousin who has great respect for her and encourages her in her commitments; they will have four children. In 1946, his father-in-law invited him to meet two members of the Tunisian independence party Néo-Destour; following this meeting, and with the support of her husband and her father-in-law, Radhia decides to stop wearing the veil. The following year, she created the women's organization Les Amies des Scouts.
But it was after Tunisia's independence in 1956 that Radhia really got involved in politics. Promulgated in August 1956, the Personal Status Code gave women unprecedented rights. In particular, it establishes marriage by mutual consent, abolishes polygamy and creates a legal procedure for divorce. Radhia immediately seized the opportunities offered by this new status. In 1958, she became president of the National Union of Tunisian Women (UNFT). The following year, she was elected MP for the Tunis constituency, becoming one of the first female parliamentarians in Africa and the Arab world.
Within the UNFT, which she chaired for fifteen years, Radhia campaigned for access to education and for the financial autonomy of women. Without hesitation, to defend his commitments, to stand up to President Habib Bourguiba. Also working for the democratization of political life, Radhia largely contributes to modernizing and shaping a Tunisia whose access to independence is still recent.
In disgrace
In 1967, President Bourguiba suffered a heart attack. His fragile health and authoritarian excesses of the regime push Radhia Haddad to move away from the president; she resigned from the UNFT and joined the group of "democrats" founded by Ahmed Mestiri within the Destourian Socialist Party. These decisions are worth to him to fall in disgrace. Later, she will evoke in her autobiography the rocking of her relations with the president and the animosity she suffers:she says she is "mistreated in public and dragged before the courts under futile pretexts" .
Very affected, Radhia ends up retiring from political life. During her retirement, she devoted herself to her publishing house Elyssa, the Phoenician name of Dido, mythical founder of Carthage. In 1995, she published her autobiography:Parole de femme .
Radhia Haddad died in October 2003 in Carthage.