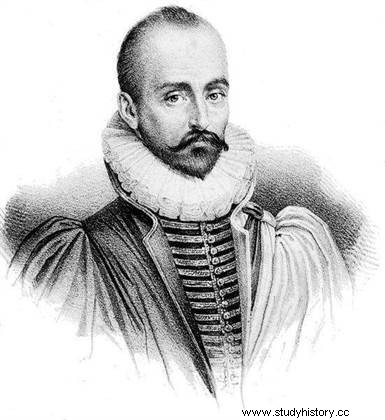 Michel Eyquen de Montaigne (1533-1592) is a French writer famous for his "essays", his only work. A great Humanist, he was inclined towards tolerance between beings and respect for difference, by laying down the first principles where the Society should be made to serve Man and not the other way around. Loving to communicate and making it his philosophy, he has always advocated dialogue and reflection rather than violence and action, as he writes in his Essays "the word is half to the one who speaks, half to the one who listens or "our good and our bad are up to us" and finally "there is no such sweet consolation in the loss of our friends as that which science brings us to have forgotten nothing to tell them, and to have had perfect and complete communication with them".
The youth of Montaigne
Michel Eyquem de Montaigne was born on February 28, 1533 in the Périgord family estate. His great grandfather, a Bordeaux merchant, had bought this 14th century house, thus bearing the title of Lord of Montaigne which he passed on to his heirs.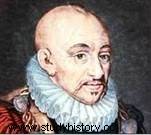 The eldest of eight children, Michel was first fostered and then educated in the family castle, at the gates of Bergerac and Saint-Emilion. At the age of seven, having learned Greek, he spoke Latin fluently with his German tutor (who spoke only Latin) and the servants of the castle. Then at the Collège de Guyenne in Bordeaux, he proved to be a brilliant student through his discussions as well as his adaptation to humanist teaching and his taste for the theatre. His law studies in Toulouse led him to the position of Advisor to the Court of Aids of Périgueux in 1554, then to the Parliament of Bordeaux in 1557 where he remained there for fifteen years. On the political side, he got involved in religious conflicts and participated in the siege of Rouen.
In Bordeaux, he meets Etienne de la Boétie , humanist, poet and author of the Discourse on Voluntary Servitude , which will play an important role in the life of Michel de Montaigne. Linked by a great and deep friendship, Montaigne was very affected when La Boétie disappeared in 1563, carried away by the plague. He then began to write the Essays and dedicated this sentence to him "because it was him, because it was me".
This void left by La Boétie will not be filled despite his marriage to Françoise de la Chassaigne in 1565 and the six daughters he will have with his wife, only one of whom will survive.
Montaigne's castle
When his father died in 1568, he inherited a large fortune and the domaine de Montaigne , in a majestic park with layouts desired by Montaigne. After having sold his office of parliamentarian in 1570, his room being on the first floor, he had his "library" fitted out on the top floor of one of the towers of the castle (tower that can be visited). There, among the thousand books he owns, as well as those bequeathed by La Boétie, he meditates, fleeing family constraints "this is my seat. I try to make my dominion pure, and to withdraw this only corner from the conjugal, filial, and civil community". In his lair, he had maxims from ancient texts and sentences drawn from Holy Scripture engraved on the beams of the ceiling and began writing his Essays "I want people to see me in my simple, natural and ordinary, without contention and artifice:because it is me that I paint". He describes himself without artifice, to understand himself and the world. The first collection in two volumes was published in 1580.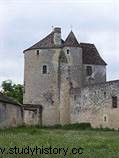 Pursuing his social and political life, appointed ordinary gentleman of the king's chamber in 1573, he was sent in 1574 on a mission to the parliament of Bordeaux, then as a mediator trying to bring together Henry III and the future Henry IV. Henri de Navarre regularly came to ask Montaigne for advice, he put his castle at the disposal of the king, offering him food and deer hunting parties in the vast domain. He also actively participated in the civil war until 1577.
His last years
But illness (gravel) forced him to travel to spa towns in Europe from 1580. He crossed Switzerland, Germany and Italy where he obtains Roman citizenship. This is how he wrote a Travel Journal, reporting his adventures, his reflections on the mores and customs of different countries, as well as his feelings about pain. This manuscript will not be published until its discovery in 1774.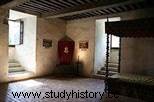 Just elected mayor of Bordeaux in September 1581, he was urgently recalled by Henry III while he was at the Lucca baths. He will exercise this function until 1585, but abandons his charge during the plague epidemic which rages in the region. During this time, he worked on a new edition of the Essays in 1582 with more than six hundred additions, which he published in 1588. Still in Paris in 1588, he was imprisoned by order of the League, but was quickly released by Catherine de Medici. He met his future adopted daughter Marie Le Jars de Gournay, who would publish a posthumous edition of the Essays called the "Bordeaux edition", three years after Montaigne's death.
Increasingly ill, he rarely leaves his "library" and his room in his tower. There, he listens to the masses celebrated in the small chapel on the ground floor (hole in the wall that can still be seen today), no longer having the strength to move. On September 13, 1592, he died among his close neighbors, during mass at the time of the Elevation. He is fifty nine years old.
Montaigne's work
Montaigne's work is above all that of a moralist, disappointed by the violence and intolerance of his time. The time of refined poets is well over:the skepticism of Montaigne, illustrated by his famous "Que sais-je? ", expresses the end of an "optimistic" literary impulse and of the humanist inspiration of the beginning of the century. Admittedly, Montaigne studies man and has faith in reason, but more like a lucid and disillusioned psychologist than a reforming critic.
- The essays of Michel de Montaigne (in modern French). Gallimard, 2009.
Bibliography and biographies of Montaigne
- Montaigne, biography of Arlette Jouanna. Gallimard, 2017.
- Montaigne, biography of Stefan Zweig. PUF, 2012.